How do you have fresh veggies all winter long?
Your growbot will work great indoors all winter long.
Oddly enough some people just leave them indoors all year long. 🙂
We love snow, ice, and being warm when it's cold! We also love fresh veggies.
Some nice things about indoor growing is you don't have to worry about the weather! Bugs are way less of a challenge! Very little water usage!
Watch this 30second video to see for your self.
To get your GrowBot from outside to inside please refer to these directions:
We strongly recommend:
Removing all the plants that were growing outside! I know you might be removing some awesome plants but it's better in the long run.
Taking 10 to 20 minutes to sterilize the perlite and growbags prior to bringing inside. Pour a generous amount of boiling water over your growbags mindful to not burn yourself, damage anything, or loose perlite. ** make sure to use a strainer on your drain
Thoroughly cleaning the inside and outside of the tank and frame to make sure you are not bringing pests inside.
You will need lights, timers and and a 12v power supply see the links are below.
Be mindful about the plants you want to grow and temperatures …
One of our earliest adopters and most exerpienced indoor Growbotter is Brian J. from NY. He recommends and we concur take some extra time and suspend all the electrical cords from the ceiling. By putting on the ceiling you remove tripping hazards, accidental damage and or unplugging and you MOST importantly remove or make it very unlikely the possibility of electrical shock do to water on the electrical cords.
Keep in mind the GrowBots are designed for outdoor use. So make sure if you do put inside make sure it's a waterproof floor with a drain!
If you are sure you floor drain is working properly then you might feel comfortable attaching the waterhose to your growbot.. if not NO worries. You can just add water to the top every few days as you are harvesting and or adding more nutrients.
If needed consult or hire an electrician to properly install the lights and cords.
Awesome LED Grow Light for a great price.
Timer – You need several for best results. Lights, GrowBot, Space Heater
Power – You will connect this where the solar power is presently connected.
---
Most any PH buffered nutrient will work.
We recommend 1/4 cup of Maxigro nutrient to 1/2 gallon water pre-mixed and used to top off the nutrient tank once a week for seedlings and sprouts. Once the plants are an 1 inch/2.5cm high add 1/2cup of maxi grow to a half gallon of nutrients.
*if you have a couple of big plants like cucumbers and tomatoes +3ft(1m) that are outside the cameras view you can add a teaspoon extra directly beneath water circulation several times a week.
MaxiGro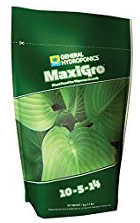 Easy Watering Can for One GrowBot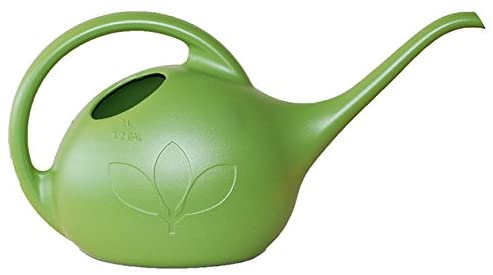 this watering can makes it quite easy and not messy to mix the nutrients then refill your nutrient reservoir.
Our favorite seed company is rareseeds.com! Totally love em! However if you have some you love let us know!

If you have suggestions or questions please don't hesitate to let us know!
Please note we are associates of websites such as Amazon. When you purchase from Amazon using one of those links we get a commission (same price to you!) that helps us in our mission to feed as many people as possible healthy sustainable food.