Description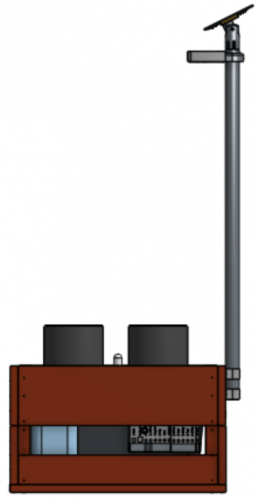 Solar powered, automated, hydroponic garden. Designed for ease of use, high production, maximizing space, minimal labor and maximum water and nutrient efficiency.
Free shipping to continental US.
Requires: wifi, water hose and sunshine.
Next business day shipping.
Can grow a salad per day.
Grow root vegetables like potatoes and carrots.
Grows extremely larges plants like tomatoes, watermelon, pumpkins etc and small veggies.
Grows most vegetables 30%-50% faster than traditional gardens.
Extends growing season by 2 months.
Grows 5 times more vegetables than traditional garden.
100% water efficient.
No water runoff.
100% nutrient efficient.
Remote monitoring.
Fully automated watering and feeding.
No weeding.
Uses 95% less water than traditional garden.
Uses 70% less nutrients than traditional garden.
NOTE: Kauai deliveries are on average monthly.